Back to Events
Event Details
Dr. Carson is the Secretary of HUD in Washington DC. Though he will not be here in a HUD capacity, he is a comanding speaker.
He is the keynote speaker for the SD Republican Womens event at the Convention Center in Sioux Falls on September 26, 2020.
Dinner $75 per plate 6-9pm
VIP Reception $250 4-6pm
If you would like to sit with us as a group, SDMHA will order the tickets. You can either pay by credit card or an invoice will be sent to you.
If you wish to order your own, you may contact the SD Republican Party Headquarters. No flyer or website available at this time.
He will not be attending this event in a HUD capacity.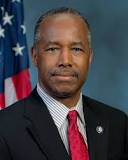 This is not an SDMHA sponsored event.